Addictions other than to drugs

| | |
| --- | --- |
| Life with an Addict | Source: Web-graphics.com |
World No Tobacco Day
Responsible Author: Ruby BIRD & Yasmina BEDDOU (Journalists/Directors) | PARIS - GENEVA, 06/03/2018, 09:25 Time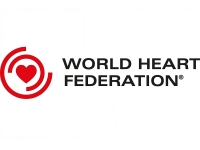 USPA NEWS -
* The Theme of WHO World No Tobacco Day 2018 on 31 May was : "Tobacco breaks Hearts, choose Health and not Tobacco"
* Smoking is associated with around 7 million Global Deaths Per Year and is an Independent, Major Risk Factor for Myocardial Infarction, Stroke, Heart Failure and Low Quality of Life.
* The World Heart Federation is working with the WHO on the Occasion of World No Tobacco Day to raise Awareness of the Link between Tobacco and CVD, and to promote the Immediate and Long-Term Benefits of Stopping Smoking.
With An AUSTRALIAN 3D PRINTED IMPLANT
Responsible Author: Ruby BIRD & Yasmina BEDDOU (Journalists/Directors) | PARIS - FORT WORTH, 05/26/2018, 07:05 Time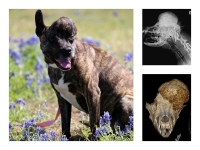 USPA NEWS -
Abandoned by her owners at a Texas Kill Shelter, 2-year-old Bliss fearfully awaited her Fate. Friends Of Emma Medical Rescue, a Local Major Medical / Critical Care Canine Rescue Home in Fort Worth, TX - took Bliss into their Medical Treatment Program - expecting a "Hospice Situation."
| | |
| --- | --- |
| | RAHMA-SOPHIA RACHDI |
| | Robbie Merritt |
| | Ruby BIRD |
| | Yasmina BEDDOU |
| | Daren Frankish |
This will be shown to users with no Flash or Javascript.